CEASE Seems to Be Winning the Smoke-Free Battle in NJ Casinos
1.3K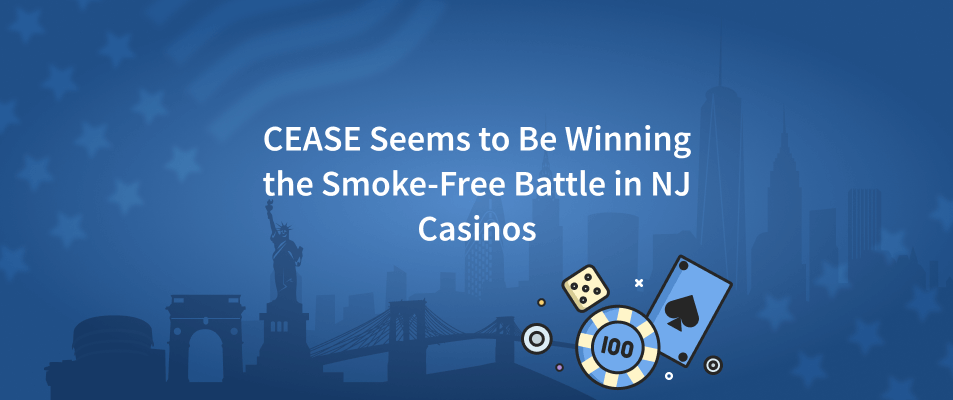 The head of the Casino Association of New Jersey (CANJ) declined to take part in a public discussion on indoor smoking at the beginning of September.
Mark Giannantonio, the new president of CANJ, seemed prepared to speak on a panel at the ECGC with Cynthia Hallett, the president and CEO of Americans for Nonsmokers' Rights, and Eric Hausler, the CEO of Greenwood Racing, which operates PARX Casino. However, the conference was canceled due to Giannantonio's withdrawal from the event.
Recently, there has been much discussion about smoking in casinos, and legislation proposals S264 and A2151 are about to come up for a vote. This legislation might end smoking in all casinos in Atlantic City by closing the casino smoking carveout. These measures have had exceptional bicameral and bipartisan support.
The nine casinos in Atlantic City each have employees that are quite concerned about smoking in the workplace. In 2021, they teamed up to create Casino Employees Against Smoking's Effects (CEASE). CEASE has organized protest marches to put a stop to indoor smoking and safeguard the health of casino employees.
Those who prefer to engage in gambling activities via best online casinos in New Jersey can do so from the comfort of their home without any passive smoking concerns.
Why is Smoking Permitted at Casinos in Atlantic City?
In 2006, the New Jersey Smoke-Free Air Act became law. Most indoor smoking was outlawed in the state's businesses and public areas. The gambling market, however, was exempt. If a casino has at least 150 slot machines or 10 table games, the legislation allows smoking in the gaming area.
Outside of the casino, smokers would have a chance to take a break from gaming, according to CEASE. The organization states it may cause players to quit while they're ahead or stop chasing their losses.