Despite a Decline in Slots, Gambling Revenue in NJ Increased by 9.5% in April
603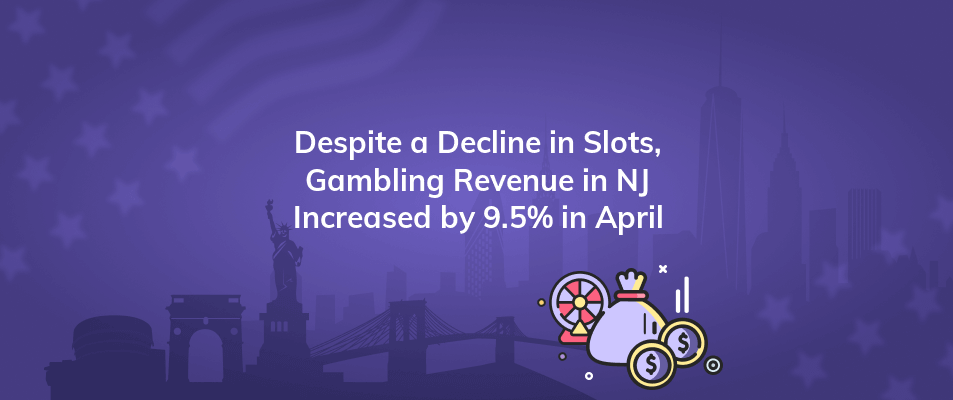 Despite a decline in slot machine revenue, the state's most popular form of gaming, overall market revenue in New Jersey grew 9.5% YoY in April.
The month's total income was $462.7 million, up from $422.5 million in April 2022 but 5.1% less than the $487.4 million earned in March 2023.
With the exception of land-based slots, where revenue decreased 3.2% to $169.7 million, every segment of the market saw YoY growth. Retail table games revenue increased 2.9% to $61.8m, but overall land-based revenue decreased 1.6% to $231.5m due to the reduction in slot machine revenue.
In terms of iGaming, revenue in April increased by 16.1% to $158.9 million. Online slot machine revenue increased 16.3% to $156.6 million, and online poker income increased 2.3% to $2.3 million.
With $43.2 million in revenue, Borgata overtook Resorts Digital to take the top spot in this sector. Golden Nugget came in first with $41.6 million, followed by Resorts Digital in second with $41.7 million.
Sportsbooks income increased to $72.3 million, up 43.6% from $50.3 million in April 2022, despite handle declining by 10.0%, from $926.9 million to $843.0 million. Sports bettors wagered $798.5 million online and $35.5 million at physical sportsbooks in NJ.