In June, NJ Online Casino Revenue Increased by 12%, on Track to Surpass 2022
186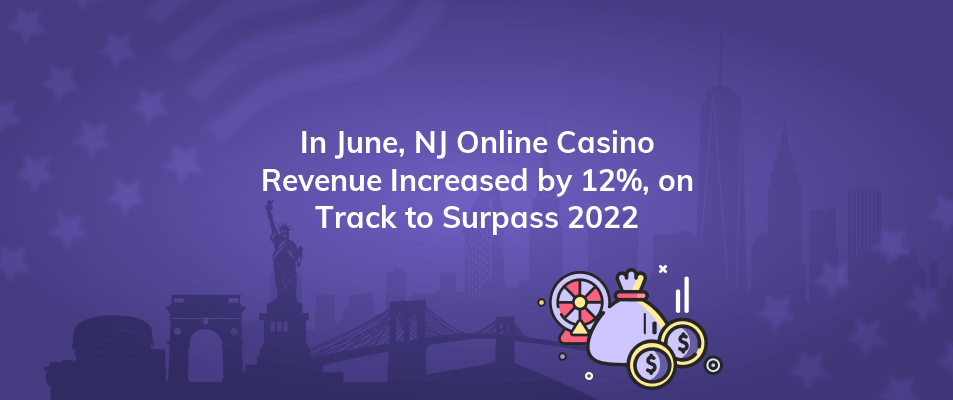 According to the latest data from state authorities, NJ online casinos have well outpaced 2022's record-breaking pace through the first half of 2023.
According to data from the NJ Division of Gaming Enforcement, online gambling brought in close to $149.3 million in June, a 12.1% increase over June of 2022. More than $930 million has been made by online casinos so far this year, 14% more than in the first half of 2022.
Although the figures for June are lower than those for May ($161.4 million) or March ($165.7 million), the total monthly income from online gaming has remained over $140 million during 2023.
In New Jersey, online casinos currently generate more than 37.6% of the state's overall gaming income. According to a news article, the situation is expected to shift in July 2023, with an anticipated growth of more than 10%. 54.8% of the state's revenue comes from casinos in Atlantic City, the lowest share in the ten years that online gambling has been permitted in NJ.
New Jersey's Economy is Heavily Supported by Online Casinos
New Jersey's online gambling income brought in more than $22.3 million in taxes to the state in June and a total of $139.6 million for the full year. In 2023, the nine casinos in Atlantic City together paid $85.7 million in taxes on income from in-person gambling.
State gaming authorities bring together various online gambling businesses that hold AC casino licenses or are recognized online companies for the purpose of reporting information. As a result, it is impossible to estimate revenue from specific websites or mobile applications.