Most Casinos in AC Tread Water, March Data Indicates Moderate Gains
468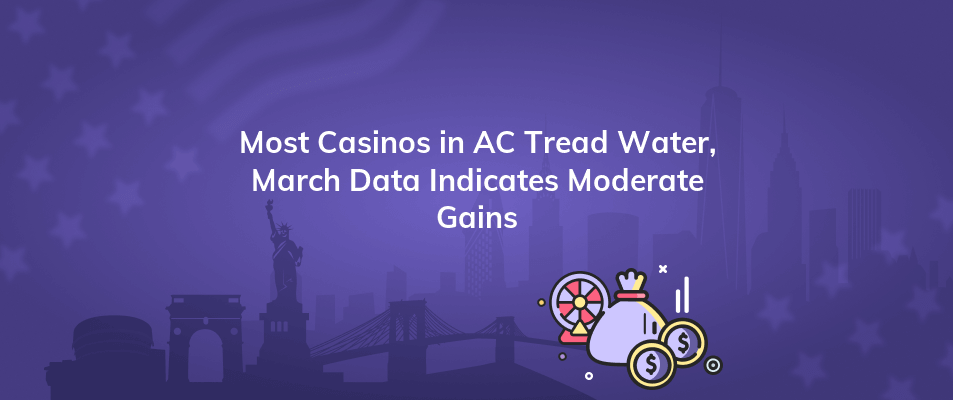 The March gaming revenue report is just another instance of "good news, bad news" for the casinos in AC.
When compared to March of 2022, the amount that casinos won from players who visited them in person jumped 5.6% last month. The New Jersey Division of Gaming Enforcement's statistics shows that the nine casinos in Atlantic City reported more than $228.6 million in table and slot machine revenue.
However, two operators reported growth of 3.1% or less, one establishment saw the same revenue as before, and four casinos reported lower revenue in March than they did in 2022. The monthly increase in land-based gaming income over the prior year may be mostly due to one casino's 36.1% increase.
The fact that just three casinos saw an increase in in-person income in March 2023 compared to March 2019, one by a little more than $2 million, underscores the fact that the casinos in AC have not yet fully recovered from the pandemic's financial effects.
The top establishment in the Atlantic City market remains Borgata Hotel Casino & Spa. In March, the Marina District property's gaming revenue was $61.5 million. This summer marks the 20th anniversary of Borgata.
Although the Hard Rock Hotel & Casino Atlantic City is still in second place, its regular year-over-year percentage growth was less noteworthy in November. In March, Hard Rock reported a small increase of 1.7% to $39.9 million.
In the past two years, Ocean Casino Resort has distinguished itself from the rest of the Atlantic City casinos. Ocean reported land-based revenue of $34.6 million, an increase of more than 36% from March of the previous year.
This year, Hard Rock and Ocean are commemorating their fifth anniversary. Both Boardwalk casinos opened on June 27, 2018.