October Gambling Revenue in New Jersey Increased by 9.3% YoY
56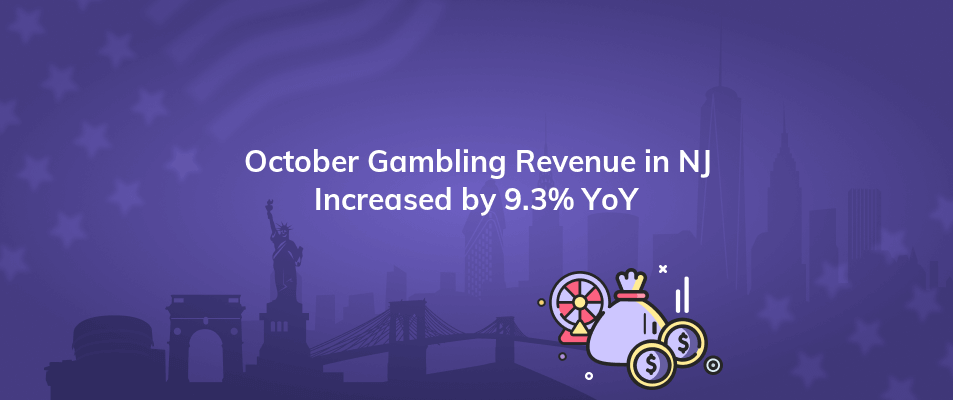 In October, New Jersey's total market revenue was $487.1 million. This is 6.6% less than $521.5 million in September of 2023, but ahead of $445.7 million in 2022.
The most lucrative kind of gambling in New Jersey for a long time, physical slots, saw a decrease in earnings YoY. In October, retail slot revenue fell 1.9% to $163.0 million.
Nonetheless, revenue from land-based table games increased by 19.7% to $65.1 million for the month. As a result, the retail casino industry's overall income rose by 3.4% to $228.1 million. But what about casino apps in NJ, are they still as prominent as ever?
The iGaming Market in NJ is Still Growing
For online casinos in New Jersey, things were much different from the retail slots drop. Authorized online gaming revenue, which includes online slots, went up by 13.4% to $164.4 million in October compared to September 2023 online casino revenue.
Revenue from NJ P2P poker games online rose by 6.2% to $2.4 million. As a result, iGaming's total monthly revenue of $166.8 million increased by 13.3% over 2022.
In October, Golden Nugget defeated Resorts Digital to take the #1 place in the New Jersey iGaming market. At $49.4 million, Golden Nugget's revenue was closely followed by Resorts Digital at $46.0 million. With $35.6 million in iGaming revenue for the month, Borgata came in third.
In terms of New Jersey's year-to-date performance, the state earned $4.77 billion in revenue in the ten months that ended in October. Compared to 2022 at this same stage, this is a 10.6% increase.