New Jersey Files a Motion to Halt the Cancellation of the Tax Break for Casinos
970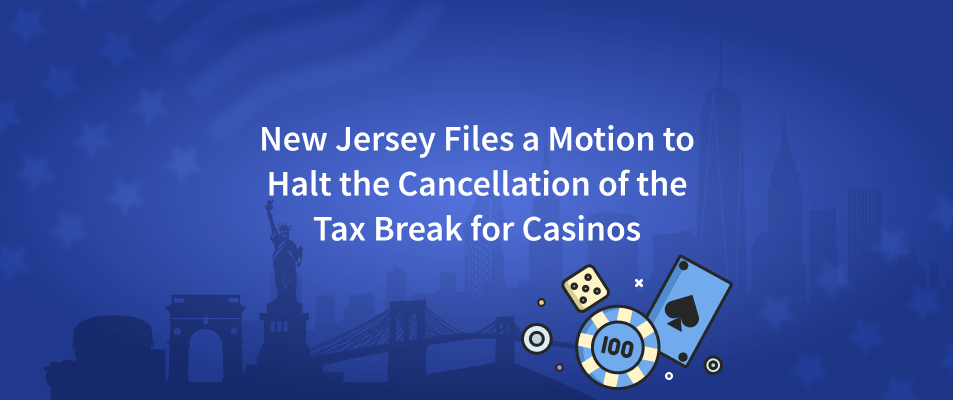 The attorney general of New Jersey has asked that the decision to end tax benefits for the Atlantic City casino sector be postponed. Judge Michael Blee reached the decision in response to a case brought by the charitable organization Liberty and Prosperity 1776.
According to The Press of Atlantic City, Attorney General Matt Platkin of the state of New Jersey has asked for a halt of the judge's order to end a major tax exemption for casinos in Atlantic City, which was made on August 29.
Judge Blee will hear oral arguments for and against the motion during a hearing that has been set for October 7.
If the verdict is not postponed until the state may appeal to it, the financial status of the state and Atlantic City, in general, will suffer significantly, according to Platkin's request.
As a state representative, Platkin also stated that the stabilization of the Atlantic City casino industry brought about by the tax relief measures will be jeopardized. He further emphasized that the tax break amendment is in compliance with the state Constitution because it furthers the public good.
Seth Grossman, president of Liberty and Prosperity, stressed that the state has not provided any financial evidence demonstrating that tax advantages on the casino business are in any way positively improving the economic status of Atlantic City in his answer to the motion.
Additionally, according to Grossman, there is little evidence that the casino market in Atlantic City and New Jersey suffered more from the epidemic than other states.
The IGAMINGNJ editorial team has previously talked about the tax break law dismissal by County Assignment Judge Michael Blee