New Jersey, Pennsylvania to Get Stardust Online Casino From Boyd Gaming and FanDuel Group
1.4K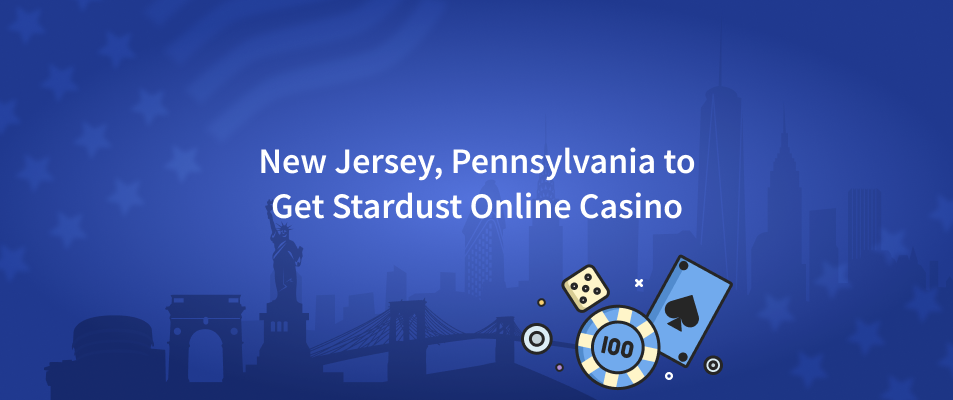 As of March 8th, 2021, Boyd Gaming Corporation (NYSE: BYD) and FanDuel Group announced they would launch online casinos in New Jersey and Pennsylvania with Stardust branding. This will mark the return to real-money gambling of the iconic gaming brand.
Boyd Gaming and FanDuel expect to launch the Stardust Casino in April, pending final state approval. As part of its plans to rebrand Betfair Casino in New Jersey, FanDuel will use Boyd Gaming's Stardust brand, launching an online casino in Pennsylvania.
In New Jersey and Pennsylvania, Stardust Casino will have a single app for iOS and Android. This collaboration is a great move because, according to Statista, the global market is expected to reach 92.9 billion U.S. dollars in 2023.
Boyd Gaming President and Chief Executive Officer Keith Smith said, "For nearly 50 years, the Stardust was one of Las Vegas's most famous casinos. Though the resort hasn't been operating for more than a decade, the Stardust brand continues to be popular and well-known today."
"The partnership with FanDuel will enable us to launch our first real-money online casinos and will greatly benefit our ability to reach players seeking authentic online gaming experiences," he said.
The Stardust Casino will be built on FanDuel's proprietary user interface, applications, and player account management platform. In addition, Boyd Gaming will link its Pennsylvania and New Jersey online casinos to its B Connected loyalty program, which will allow players to earn B Connected points and tier credits when they play at Stardust Casino.
The new Stardust Casino will include a number of important features, such as the following:
A large selection of casino games, including slots, blackjack, roulette, video poker, and baccarat, as well as live dealer games.
Fans can now cash out winnings in the same manner, with the same level of convenience, safety, and security they've come to expect from FanDuel.
Player accounts will be protected in various ways, reflecting Boyd Gaming's and FanDuel's shared commitment to responsible gaming.
According to Amy Howe, President of FanDuel Group, "The new Stardust Casino is going to have all the great games that Betfair Casino customers enjoy, but with a sleek new design that captures the glitz, glamour, and classic feel of old Las Vegas."
"With Stardust Casino, we plan to elevate an already existing and popular brand to a whole other level by creating a singular platform for Pennsylvania and New Jersey. In addition, we will integrate the B connected program for loyalties to give our customers more value."
After regulatory approval, Stardust Casino will be available on iOS and Android devices or on the web at www.stardustcasino.com. Additionally, new accounts can be created for New Jersey and Pennsylvania players or can use their existing credentials from either FanDuel fantasy sports or Betfair Casino.
In addition to Stardust Casino currently offering the app, customers in Pennsylvania, New Jersey, and Michigan can download it from the FanDuel Sportsbook & Casino app store.
Boyd's Stardust Social Casino is available to any US player, regardless of where they live. However, players must be residents of New Jersey or Pennsylvania to access the Stardust Casino for real money. You can download Stardust Social Casino for free from the Apple App Store or Google Play Store.