Pala is the New Stardust with Great Rebranding Promotions
401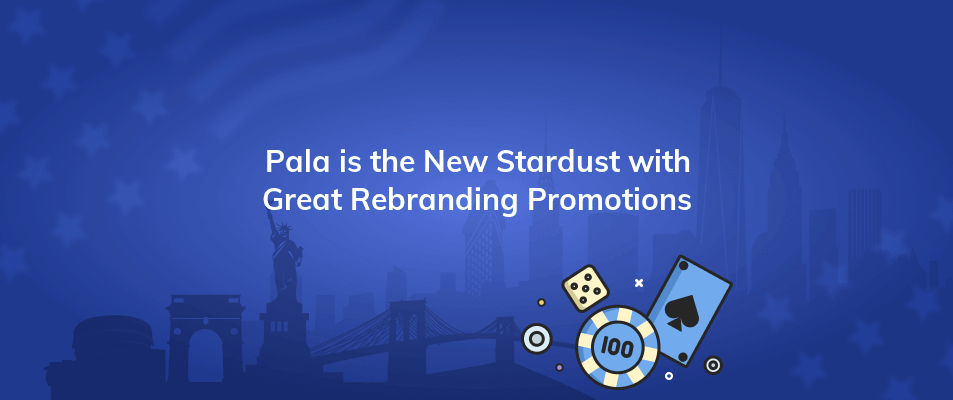 The former Pala Online Casino takes on the iconic persona of Stardust Casino. One of the most well-known names in American casino history, the Stardust, with its well-known logo spangled with a star, was a mainstay on the Las Vegas Strip for almost 50 years, up until 2006 when it was forced to close to make way for the doomed Boyd Gaming Echelon project and Resorts World LV, which now occupies the location where it once stood.
The rebranding comes with several advantages for players. For example, gamers who registered on the previous Pala website will instantly become Boyd Rewards members. This implies that iGaming in Stardust will allow gamers to accumulate points. They may be redeemed at any casino run by Boyd Gaming. This comprises Sam's Town casinos in Mississippi, Kansas City, Las Vegas, and Louisiana as well as the Orleans off the Strip in Las Vegas, the Suncoast in the Summerlin suburb of Las Vegas, the California and Fremont casinos in Downtown Las Vegas, and the Sam's Town casinos in Downtown Las Vegas.
Players will be able to simply enter the website using the same login information as the website of Pala.
Although the URL and app will change, gamers can still count on the same high-class support. Pala is recognized for its exceptional gaming experiences and wealth of options. The website operator said in a statement that the casino's dedication to quality will not alter when it switches to its new identity.
Players may naturally anticipate that the extensive Pala marketing schedule will continue under the Stardust brand. That includes an up to $500 first-deposit match and the $25 sign-up bonus.