PointsBet Reporting Promising Annual Performance
1.6K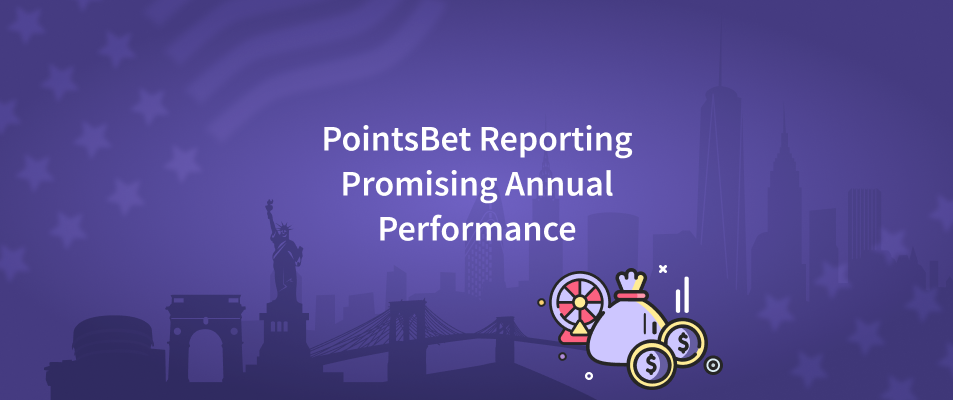 Over the first half quarter of its financial year, PointsBet Casino saw revenue and turnover grow rapidly. However, the operator has ultimately maxed out the budget due to high development and advertising spendings.
PointsBet also revealed that, due to its expansion into the US markets, its initial financials for 2021 indicate that they're well on its way to breaking its previous records.
For the first half of the year, PointsBet's turnover amounted to $1.44 billion, improving upon 2019-20's more modest 254.5%. Australia accounted for much of this sum, adding a 206.6% ($107 billion) increase. As for the United States, turnover grew 335.1% to $819.0 million.
A vast portion of that total was contributed by the Australian market, which accounted for $136 million.
This year, PointsBet managed to expand further into the US market, making business arrangements in Indiana, Illinois, and Colorado. These actions contributed to the sharp rise in the US revenue stream, which was $17.7 million or a 581% increase from the prior year.
New Jersey accounted for most of PointsBet's turnover, reaching a sum of $453.5 million.
Before accounting for promotions, PointsBet's gross win margin amounted to 8.9%, which resulted in gross revenue of $153 million, up 460% from the previous year.
PointsBet is poised for even more success in the US market, thanks to deals with NBCUniversal and ambassadorial partnerships with legends like Shaquille O'Neal and Paige Spiranac.