Proposed Smoking Ban in Atlantic City Casinos Is Still Stalled
981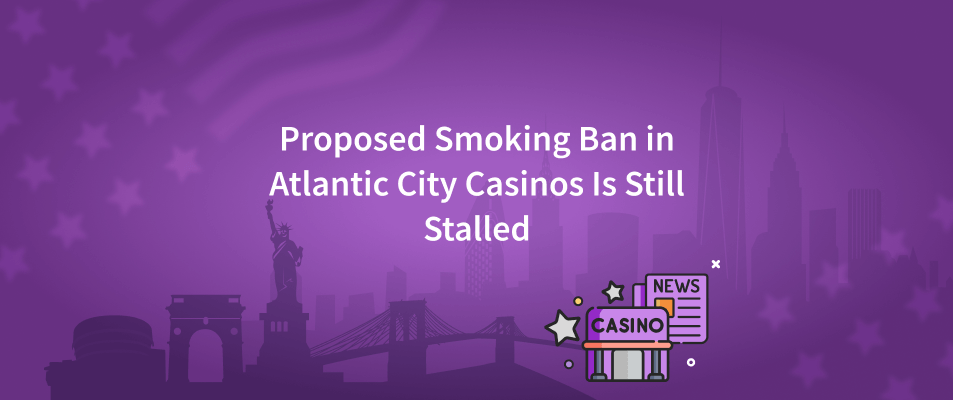 A measure that would outlaw smoking at Atlantic City's nine casinos has the support of the majority of state senators in New Jersey. The majority of Assembly members have already backed the bill.
Gov. Phil Murphy has stated time and time again that he would sign such a bill if it came to his desk.
What is the problem then? It's politics done the Jersey way.
Each measure would first need to be approved by Trenton's committee, which won't happen until Senate President Nicholas Scutari and Assembly Speaker Craig Coughlin permit such votes.
Scutari stated in June to statehouse reporters that he opposes indoor smoking before stating that the problem as it applies to casinos, in particular, is complicated.
Scuatri said he doesn't smoke and has never smoked. However, there are other factors at play there as well as economic ones. According to Scutari, the Senate must cooperate with business and advocacy groups.
Casinos will warn you they're going to lose customers, according to Coughlin. And the Senate must decide. It must support employees and public health care. The Senate is still actively debating how to do that and craft a law that is effective.
The Casino Association of New Jersey financed an economic report earlier this year that predicted an 11% decline in industry revenues and the loss of up to 2,500 jobs if smoking were prohibited.
Tobacco bans no longer result in a sharp decline in gaming income, according to supposedly independent research published in June by Las Vegas-based C3 Gaming. In fact, properties that prohibit smoking seem to be doing better than their equivalents that still permit smoking.
In the states of Connecticut, Delaware, New York, and Maryland, smoking is already prohibited in casinos. Although smoking is permitted on up to half of the gaming floor at the 14 casinos in the Keystone State, just two locations in eastern Pennsylvania, Rivers Casino Philadelphia and Parx Casino have made the decision to go smoke-free.