The Claim that Golden Nugget Atlantic City Used Illegal Dice is Being Looked Up by Investigators
338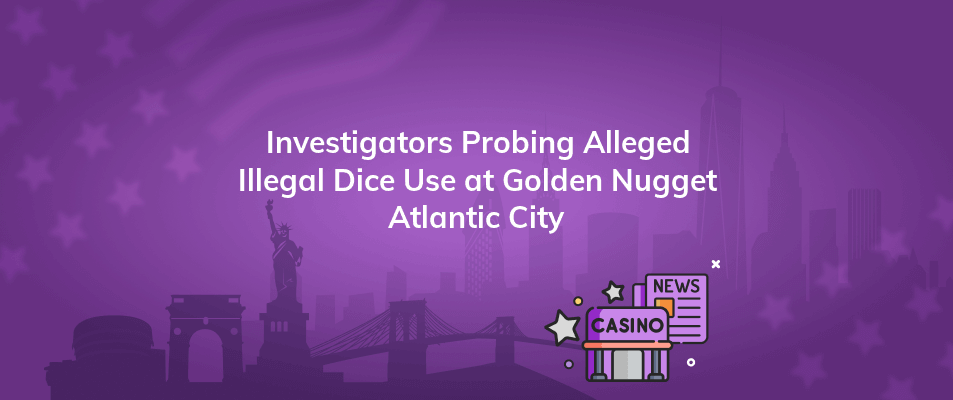 A federal court in NY has ordered the gaming watchdogs in NJ to look into a man's allegations that an AC casino defrauded him of hundreds of thousands of dollars by using illegitimate dice.
Wayne Chan has filed a complaint with the New Jersey Division of Gaming Enforcement (NJ DGE) alleging that Golden Nugget Casino is tampering with dice in a way that is against NJ state gambling laws. Chan reportedly lost over $470,000 while using poorly illegal dice to play craps in 2018 and 2019.
A Player Sues Golden Nugget, Claiming an "Unfair" Game
Golden Nugget was sued by Chan in September 2021. The casino won in a Newark court, but Chan's attorneys appealed. A NY judge handed the NJ DGE six months to find a solution in April. As a matter of policy, neither agency makes statements on the status of current inquiries or legal proceedings.
In Chan's initial claim, Golden Nugget Atlantic City is charged with marking the dice with a table number. Additionally, he claims that the casino was employing opaque dice. Both of them are prohibited by NJ gaming laws.
Only the spots, name (or trade name) of the casino, and serial number are permitted on dice at AC casinos. To prevent the dice from being weighted, which would change the result of a roll, they must be transparent. A similar accusation of improper dice against the Hard Rock Hotel & Casino AC was rejected by New Jersey gaming regulators in 2022.