The Rebranding of Caesars Online Casino NJ to Tropicana Casino is Complete
743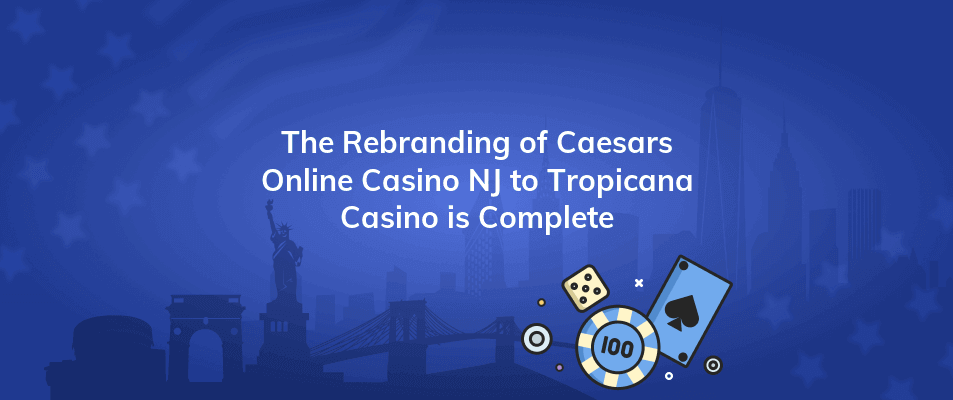 The rebranding of Caesars Interactive in the Garden State is now complete. By combining the two New Jersey online casinos on March 28, their iGaming platforms are now governed by Tropicana.
Caesars Casino took a back seat to Caesars Sportsbook NJ, the main website. The action was taken over a year after its original announcement in April 2022.
In order to move to Tropicana, Caesars Casino switched platforms in June. The two sites were running independently for nine months, but now they are one.
What Has Changed After the Rebranding?
In a nutshell, not much. Caesars decided to rename it because it did not want to be responsible for two casinos with the same name. After joining the Caesars family in 2018, Tropicana Online Casino has had the opportunity to boost its brand.
As a result, by playing, customers at both casinos were already collecting Caesars Rewards points. Tropicana players won't notice any changes and may carry on as usual.
Players at CaesarsCasino.com must download the Tropicana app in order to participate. They can then log in and go on as normal. To guarantee a smooth transition, all user login cash, rewards points, information, etc. will be moved to the new website.
Two AC Casinos Have Retail Cashiers Available to Tropicana Online Players
Before the change in name, gamers at CaesarsCasino.com could fund and empty their online accounts using the cage at the Caesars Casino in AC.
Players at Tropicana Online Casino will now have two alternatives for using the cashier at Atlantic City casinos. The online casino app will allow players to make deposits and withdrawals through Tropicana Atlantic City and Caesars Palace.
Players who are self-excluded on either site prior to the merger will continue to be excluded under state-wide rules.