Caesars Fined by the DGE for $46,000 for Employment Infractions
1K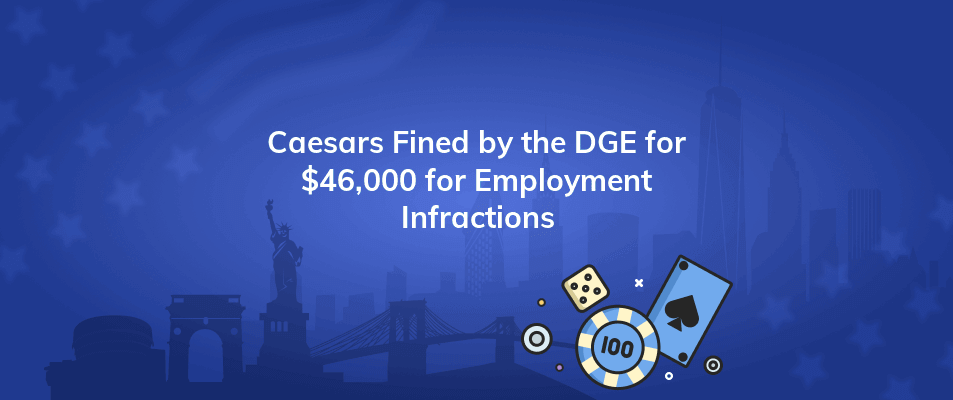 Caesars, one of the leading online gaming and sportsbook establishments in the U.S., was hit with a $46,000 fine by the New Jersey Division of Gaming Enforcement (DGE) for employing 17 individuals in a variety of roles across multiple departments without the necessary casino registrations and licenses.
The DGE also discovered scores of more violations related to employment throughout its examination of Caesars' business practices.
According to the DGE's papers, the 17 employees were tasked with working in anti-money laundering, compliance, information technology, accounting, and marketing.
In total, 68 workers were not legally recognized as casino workers by the New Jersey Division of Gaming Enforcement.
Many of those who were improperly registered during the last few months were either dismissed or retired, and the 46 remaining workers' licenses were updated and they are able to continue their work at Caesars.