CEASE Demands Casinos to Completely Ban Smoking by April
925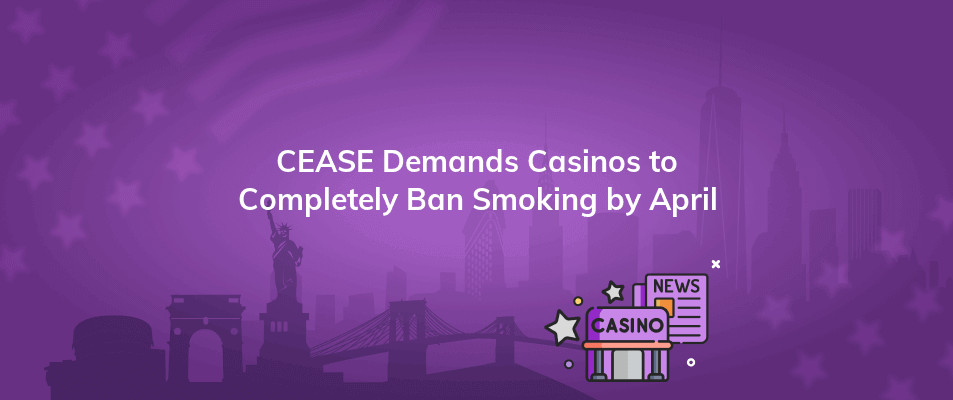 Before New Jersey Governor Phil Murphy addressed the state, CEASE issued a video outlining their requests for closing the Smoke-Free Air Act's lone loophole.
In a video that was made public on January 10 by CEASE, numerous casino employees called for an end to smoking in all casinos by April 15.
The timing was carefully considered since the Smoke-Free Air Act of New Jersey has been in place for 17 years. Smoking was outlawed in all indoor public areas in 2006 as well. Additionally, smoking was prohibited in parks and beaches in 2018.
This isn't the only public campaign for the ban of smoking in casino establishments, as on September 22, 2022, right outside the Hard Rock Hotel and Casino, more than 100 employees of the city's nine casinos were holding a protest march on the iconic Boardwalk.
Casinos, where smoking is still permitted, are the only places where the Smoke-Free Air Act does not apply. The only group of workers in New Jersey still subject to the harmful effects of secondhand smoke is those who work in casinos. The video by CEASE features casino employees highlighting a study created by casino consultancy firm C3 Gaming.
According to the analysis, a smoking ban is not going to have a significant impact on casino profits. The video also emphasizes how the New Jersey casino industry will continue to delay the prohibition and come up with justifications for doing so.
The CEASE video goes on to explain that there is strong support among senators and the Assembly, with more than 70 sponsors voicing their support. Representatives of CEASE assert that strong leadership is the only thing preventing the legislation's passing.
Popular casino influencer Brian Christopher is likewise in favor of CEASE's initiatives and a complete smoking prohibition. Additionally, he represents the American Nonsmokers' Rights (ANR) Foundation as an ambassador.