GeoComply Files a Lawsuit for Patent Infringement
991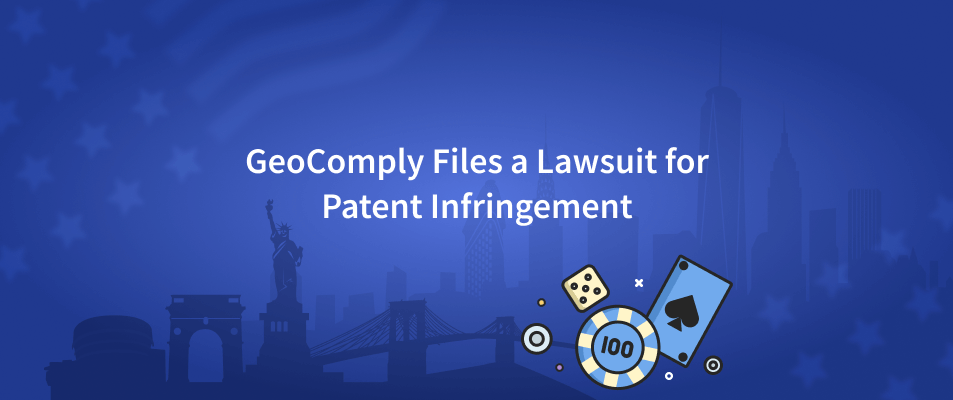 According to numerous media reports, GeoComply, the Canadian business that essentially holds a monopoly on providing geolocation services to gaming operators in North America, has filed a lawsuit against XPoint Tech in the federal court of Delaware, alleging patent infringement. One of the founders and CEO of GeoComply, Anna Sainsbury, created and patented the technology at the core of the dispute.
According to the complaint, GeoComply's technology, which enables the gathering of geolocation data and the identification of applications on a device, and the use of several servers to determine a device's location, is being violated by XPoint, a corporation with a New Jersey license. Both the PlayStar iGaming app and the live New Jersey sports betting exchange Sporttrade use XPoint's geolocation capabilities.
Every online sportsbook and casino must employ geolocation services to confirm that consumers are inside the markets where it is allowed to provide gambling. Such services may also be contracted out by states or other companies.
Six years before the Professional and Amateur Sports Protection Act was struck down by the US Supreme Court and gambling became a matter of states' rights, GeoComply submitted its patent application in 2012. The patent was issued in 2016 and will become invalid in 2033.
The technology by GeoComply is used by every major sportsbook in North America, including BetMGM, Caesars, DraftKings, FanDuel, Barstool, and PointsBet. Nearly every legal U.S. gambling state, including New Jersey, has provided licenses to one or more of the businesses listed above.