Nearly $4 Million Guaranteed at the March Online Poker Series in New Jersey
543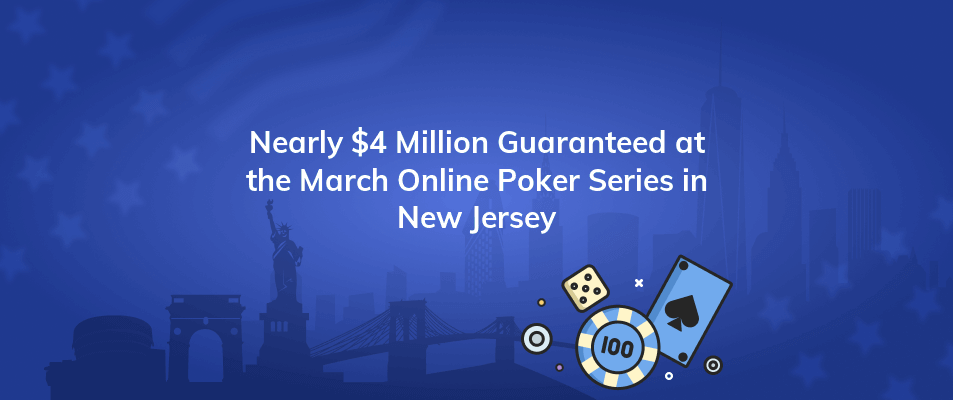 BetMGM, WSOP, and PokerStars have announced major online championship series in March, so be ready for an exciting month of online poker tournaments in New Jersey. Poker players from the Garden State can participate in the tournaments to win a part of $4 million in guaranteed prize pools.
These online tournaments give you the chance to compete against some of the finest players in the state and include enormous prize pools, a variety of games, and tournaments for players of all skill levels. Also, they provide gamers the opportunity to leave with some lovely awards.
The Inaugural Online Super Circuit of 2023 Launched by WSOP
The inaugural Online Super Circuit Series of 2023 will begin on the World Series of Poker website, with an amazing $1 million in guaranteed prizes. Players will have the opportunity to contend for eighteen championship rings, which is more than the usual twelve, throughout the series' run from March 9–16 on WSOP.com.
The competition is offered in the combined Nevada/NJ market, and concurrently, festivals are being held in Michigan and Pennsylvania. The additional $470,000 in guaranteed prizes offered by these events in Pennsylvania and Michigan will heighten the already thrilling series.
To participate, players must be present in one of these states; however, being a resident is not required. Players can compete for huge prize pools and championship rings at the many tournaments scheduled. The $525 Main Event, which starts on March 26 and has a $250,000 guarantee for participants in Nevada and NJ, is one of the most eagerly awaited tournaments of the year.