New Jersey is Implementing New Responsible Gambling Measures to Stop 'Harmful' and 'Misleading' Marketing Strategies
751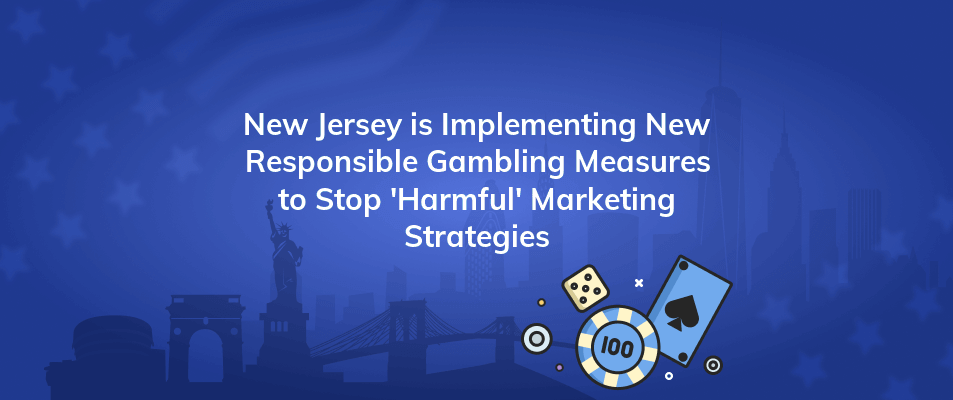 A responsible gambling czar is being appointed in NJ who will be in charge of a state-wide initiative to stop deceptive and predatory marketing techniques. According to authorities, the recently formed post of responsible gaming coordinator will monitor industry compliance with a number of online gambling and sports betting advertising requirements.
The state is also making it easier for problem gamblers to voluntarily self-exclude from both live and online gaming.
During a keynote address at the 26th East Coast Gaming Congress in AC, New Jersey Attorney General Matthew Platkin disclosed the state's unusual multifaceted regulatory approach.
According to Platkin, as the casino and sports betting markets in NJ develop and evolve, so do its responsibilities to support customers who may develop a gambling addiction. The NJ Division of Gaming Enforcement focuses on responsible gaming and is taking this job very seriously in order to address the growth of the market. The industry should do the same.
Information About the New NJ Responsible Gaming Program
The objectives under New Jersey's 15-point responsible gaming plan include:
Advertisements prominently using the 1-800-GAMBLER hotline for New Jersey;
Putting an end to shady guarantees of "guaranteed prizes" or "risk-free" wagers if players won't receive full compensation for the money they lost;
Removing arbitrary wagering restrictions for promotions and making play-through requirements explicit in T&Cs;
Restricting advertising in places where it can tempt those under 21 to play, including college campuses or social media sites where the main audience is young people;
Giving the general population a quick way to reject direct advertising.
Several pieces of legislation aimed at achieving similar objectives, such as restricting predatory marketing and banning deceptive advertising language, have been discussed by state legislators.