NJ Casinos Group Applauds Connecticut's Continued Smoking Ban and Claims the State is Close to Making Major Changes
133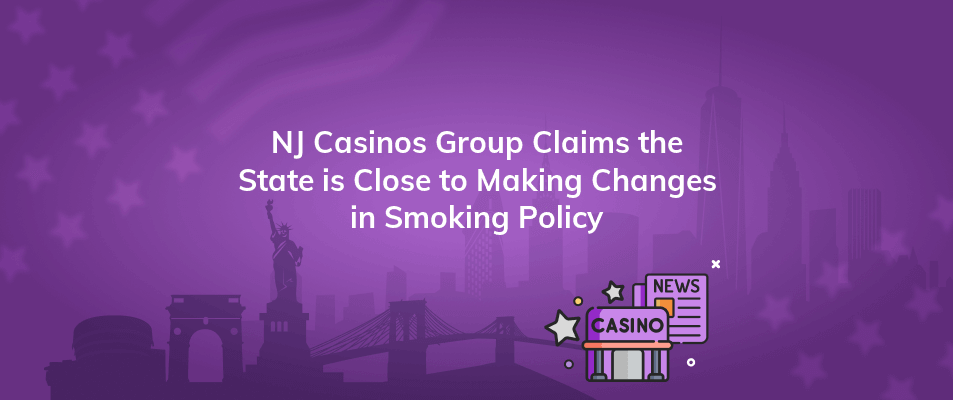 Recently, two casinos in Connecticut received praise from a group of Atlantic City-based casino workers for respecting their smoking prohibition.
A comparably smoke-free atmosphere in AC casinos has been campaigned for in the New Jersey Assembly by the Casino Employees Against Smoking's Effects (CEASE). They participated in a public meeting in March 2023 to protest the negative consequences of smoking on casino personnel. Recently, CEASE released a statement in favor of the smoke-free environment in Connecticut.
The statement was made in reaction to a story in The Day that described how senior officials at Mohegan Sun and Foxwoods Resort Casino rejected the idea that their no-smoking regulations were to blame for a modest decline in slot machine revenues in the previous fiscal year, which ended on June 30.
Gambling Analysts Relate the Smoking Prohibition to Decreased Profits
Industry analysts Spectrum Gaming Group have proposed a probable connection between the revenue decline and the smoking prohibition in Connecticut. The casinos' aggregate slot win, which is the sum of bets they retain after paying out rewards, dropped 1.5% from the FY2022, according to Spectrum. The slot win for FY2023 is $848 million, as opposed to $861 million the year before.
However, over the same time period, gross gaming income from online gambling almost doubled. Spectrum questioned if smokers were choosing online casinos over traditional ones now that they couldn't smoke there.
According to Spectrum, the decision by Foxwoods and Mohegan Sun to maintain their smoke-free policies after their reopenings due to the pandemic may have encouraged casino-goers who smoke to try online gaming.
Both the president of Mohegan Sun, Jeff Hamilton, and the president and CEO of Foxwoods, Jason Guyot, questioned these results. They didn't think the prohibition was to blame for the decline in business.