NJ Legislators Step Up Their Support for the Smoking Ban at Atlantic City Casinos
538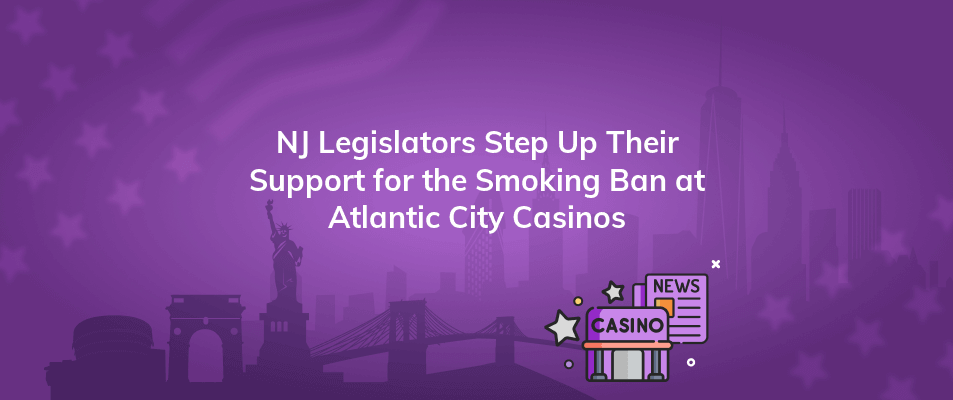 On March 9, Trenton saw a heartfelt picture unfold as dozens of campaigners and employees jammed a parliamentary committee chamber to press New Jersey lawmakers to ban smoking inside casinos in Atlantic City.
At the two-and-a-half-hour public meeting, casino employees gave powerful evidence regarding their own health difficulties and unhealthy work circumstances. Although no decisions were made on Thursday, practically all of the legislators present voiced their strong support for a smoking ban at AC casinos.
In January, CEASE demanded AC casinos to completely ban smoking by April.
Then, on February 13, the state saw a public hearing on the topic of the casino smoking ban hosted by the Senate Health, Human Services, and Senior Citizens Committee.
Assemblyman Don Guardian, a Democrat from Atlantic City and a former mayor of Atlantic City, offered scathing condemnation to those who opposed closing the smoking loophole in casinos.
Guardian stated that he did not want to restrict their ability to smoke themselves to death. He would like to restrict their ability to kill another person at a casino, though.
Outnumbered union workers and South Jersey business associations resisted, stating that a complete smoking ban within Atlantic City's nine casinos would be detrimental to the economy, the city, and the area.
A smoking ban might result in a double-digit decline in the market's gaming income, according to testimony from Bob McDevitt, head of Unite Here Local 54, the largest union representing casino employees in AC. Almost 10,000 casino workers in Atlantic City are covered by Local 54.