NJ Online Casinos' Second-Best Month Ever Pushes Lifetime Revenue Past the $6 Billion Mark
593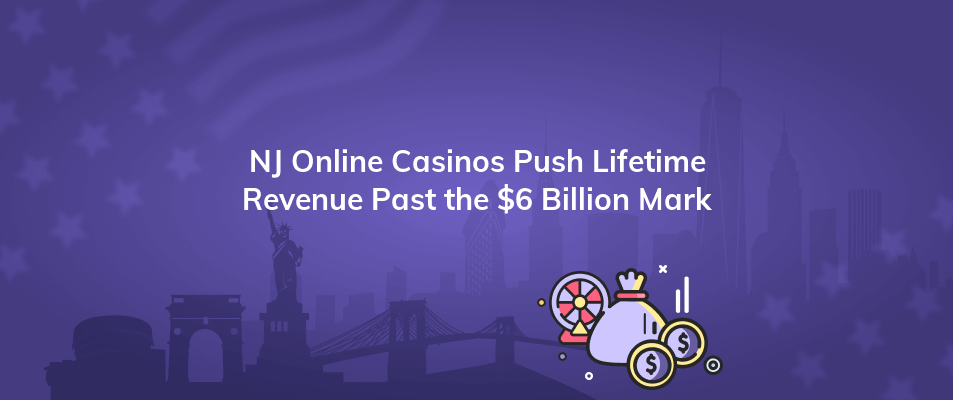 As it gets closer to the 10-year mark later this year since New Jersey legalized online gambling, the NJ online casino market is still growing. New Jersey online casinos have already surpassed $6 billion in lifetime earnings, including April's figures.
According to information made public on May 16 by the state's Division of Gaming Enforcement (NJ DGE), online casinos in New Jersey produced little under $159 million in April. Although April's total was less than March's record-breaking $165.7 million, it still ranked second in state history.
The earnings from online gambling last month increased by 16.1% from April 2022. Online casinos have made $620.1 million so far this year, up 13.7% year over year.
In November 2013, NJ became the first state to approve iGaming. Over $6.1 billion in income and over $1 billion in taxes have been earned by online casinos throughout that time.
New Jersey Online Casinos are Still Growing
It's generally known that COVID-19 and the accompanying lockdowns and business closures gave the NJ online casino sector the boost it needed to take off.
The peak monthly income from online gambling was $55 million until the nine casinos in AC shuttered in March 2020. By April, it had reached $79.9 million, and since then, it has never been below $80 million.
But even when offline casinos reopened, online gambling continued to rise. The most recent statistics emphasize the point.
Except for February 2021, every month since January 2021, online casino revenue in NJ has exceeded $100 million. Online casinos have generated more than $150 million in revenue in three of the year's four months. Only February (a short month) had a total of $142.6 million less than the cutoff.