Ocean's CEO Selected to Lead Casino Association of New Jersey
1.4K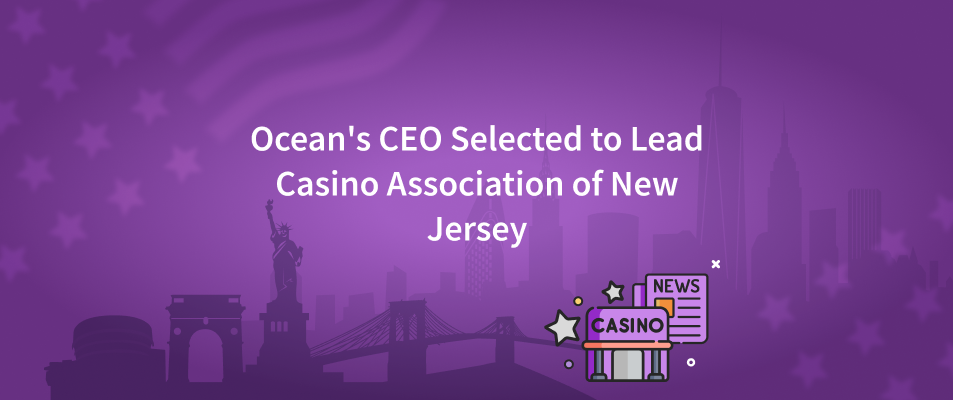 Terry Glebocki, CEO of Ocean Casino Resort (the offline counterpart of Ocean Online Casino), has been named president of the Casino Association of New Jersey, the trade group announced Wednesday. Glebocki's new role will offer her more exposure to the high number of women in leadership roles at the resort. Three out of nine casinos in the city are run by women.
"I'm proud of my female colleagues contributing to the gaming industry's diversity and dynamic evolution," Glebocki said in a statement. "As our industry faces challenges and opportunities, I look forward to being at its helm."
Steve Callender, who retired last month after nearly 43 years in the gaming industry, was succeeded by Glebocki. "The Casino Association of New Jersey has entrusted me with the position as president, and I am honored and privileged to carry on in his footsteps," said Glebocki. "We are grateful for his leadership and for the efforts he made during the COVID-19 outbreak, and we are incredibly thankful for his strength and fortitude," said Glebocki. "In leading the CANJ, I am honored to have the opportunity to bring Atlantic City and the region back after this devastation and continue its revitalization."
Casino workers in Atlantic City receive COVID-19 vaccinations at the Atlantic County COVID-19 Vaccination Megasite starting March 29 thanks to CANJ, AtlantiCare and UNITE HERE Local 54. The three companies want to vaccinate approximately 25,000 casino employees by Memorial Day.
Our goal in the coming weeks and months will be to welcome back even more guests and employees as we recover from the continuing crisis," Glebocki said. In addition to serving Ocean and Tropicana Entertainment Inc., she was also their chief financial officer for 30 years.