Veteran Exec, Steve Callender, Retires at Atlantic City Casino
1.5K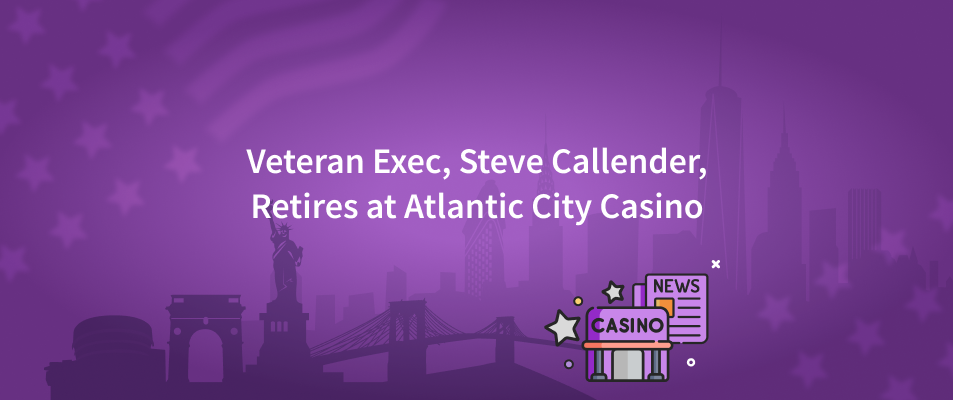 Former rookie craps dealer Steve Callender, who rose to become a Senior Executive of one of the nation's biggest casino firms, has announced his retirement after nearly 43 years in the industry.
Callender, 66, is president of Caesars Entertainment's eastern region and has worked at Tropicana Casino in Atlantic City for many years. As soon as Resorts Casino opened in May 1978, he began working as a craps dealer. It was the first legal U.S. casino outside of Nevada.
"I just finished college, and 10,000 people applied for the 500 jobs available at the time," he said. "I was fortunate to be selected, and they taught me how to deal with the situation. "It was my first time handling craps, and it was my first time seeing it."
Callender rose through the ranks of resorts' casino operations from dealer to vice president. In addition to Tropicana, he also worked for the Hilton and Bally's in Atlantic City during a career that lasted more than two decades. Most recently, he assisted Eldorado Gaming in its merger with Caesars Entertainment.
Additionally, Callender is the Casino Association of New Jersey executive director, which represents Atlantic City casinos. As such, he acted like the cheerleader, a strategy consultant, and a point of contact with state officials on matters affecting Atlantic City and the gambling industry.
There's nothing he hasn't seen in Atlantic City: The rapid, dizzying rise of casinos when New Jersey monopolized East Coast gambling and revenues soared, the painful crash when competitors popped up all around Atlantic City and drained so much business away from that five of the 12 casinos that closed down (currently there are nine), and the nascent recovery from that painful period as Atlantic City changed to a smaller market to fit the new economic challenges.
During the 3 1/2 months that the casinos were closed due to the pandemic, he was a steadfast advocate for Atlantic City casinos' health and safety protocols when casinos were reopening.
Furthermore, he has repeatedly called on state officials to ease the virus-related occupancy restrictions on the casinos, arguing that the gambling halls have demonstrated they can operate safely.
Calendar is hopeful about Atlantic City's near- and long-term prospects. "The demand for his services is enormous," he said. "Many of our older clients have gotten their vaccinations, and they're returning." After a round of playing golf and traveling with his wife, his favorite thing to do is to drive his grandchildren to practices and games and catch a Phillies game when he's not doing either. Callender lives in Brigantine, just outside Atlantic City. The company has not named a successor yet.