Online Casinos in New Jersey Have Generated $5 Billion in Total Revenue
1K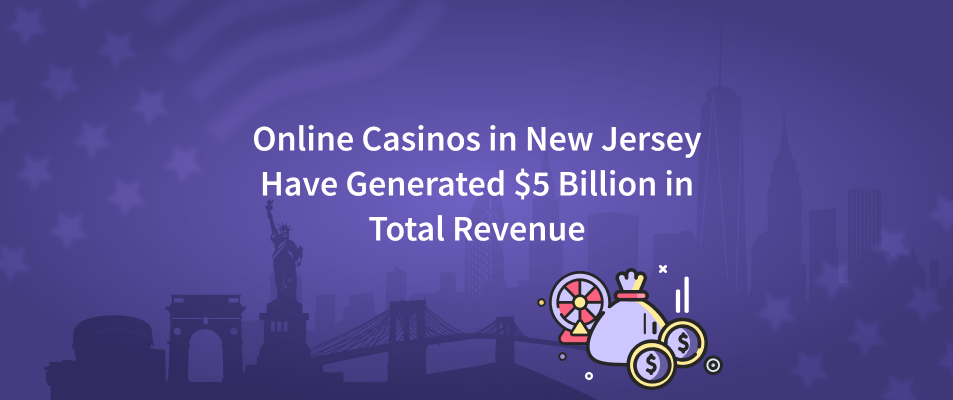 Online casinos in New Jersey saw a decline in August but recovered in September. They reported sales of a little over $135 million, which is over $4 million more than the prior quarter.
Each of the past seven months saw at least $131 million handled by online casino applications. The total lifetime revenue from online casinos in New Jersey has recently surpassed $5 billion.
The Division of Gaming Enforcement's report from September seems to imply that more is to come. Online gambling may continue to rise because the summer is often the busiest season for Atlantic City casinos.
NJ online casinos not only outperformed August figures, but they also far outperformed the previous year. In comparison to data from 2021, Garden State applications grew by more than 10% in September alone.
In November 2022, the NJ online casino market will commemorate its ninth birthday. Of course, since those early days, NJ online casino income has gone up considerably.
Results from NJ online casinos in September helped the market surpass an all-time revenue high of $5 billion. It obviously helps to have monthly revenue of over $130 million. However, this success story has also been influenced by a few other major factors.
Some of it is a result of cross-selling opportunities that were made possible by the 2018 debut of mobile sports betting in New Jersey. The global epidemic, however, caused the temporary closure of casinos in Atlantic City and the postponement of athletic events, which resulted in the NJ online casino business seeing its biggest period of growth. From there, the industry really took off.
Through September, the revenue from NJ online casinos had reached $1.22 billion.
The NJ online casinos are in excellent shape as far as 2022 goes. The $1.22 billion in 2022 earnings are almost 23% more than the $989 million or so that NJ online casinos brought in a year ago.
Earnings increased in August and September of last year, then again in October. In October 2021, online casino revenue increased by $4.4 million from September to $127 million.