Record Online Casino Income Softens October Drop Throughout New Jersey
851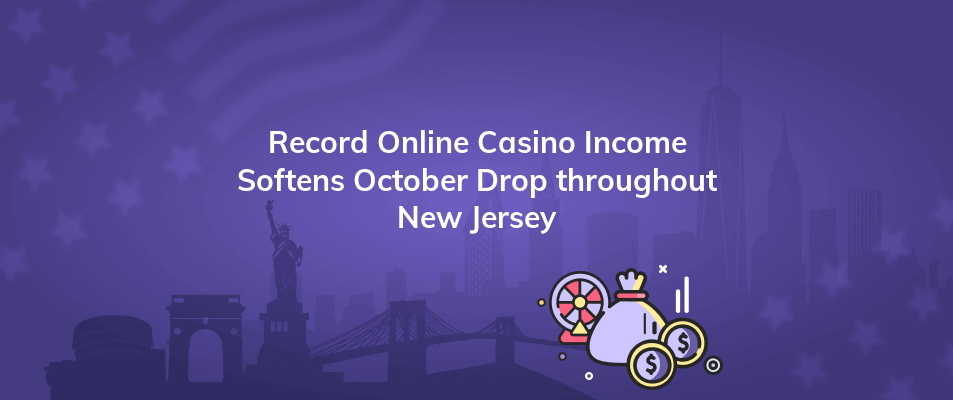 The NJ DGE reported record-breaking iGaming revenue of $147.2 million for October, but the significant MOM growth was not sufficient to stop the online gambling revenue decline outside of sports betting.
For the month of October, revenue from the two biggest casinos came to $367.8 million, a 5% decrease from the $387 million brought in in September. However, compared to $364.5 million in the same period of 2021, there was a very slight increase of 0.9%.
The total revenue from online casinos easily surpassed the last record of $140.7 million set in March and was 8.8% higher than the $135.2 million earned in September. The sum was $15.9% greater than the $127 million total from October 2021, which at the time set a record in the gambling industry.
Casino revenue in Atlantic City went down by 12.4% in October to $220.6 million, from $251.7 million reported in September. In comparison to the $237.5 million in revenue from October last year, it was also down 7.1%. The increase in revenue from iGaming, which has a tax rate of 15% as opposed to 8% for traditional casino play, meant that the tax receipts of $35.6 million represented a decrease of $800,000.
The operators claimed $77.9 million in revenue, which translated into tax receipts of $9.9 million for NJ, but sports wagering numbers for October are not included in the casino and tax figures.
In terms of MOM growth, Golden Nugget and Resorts were the two iGaming establishments that made the biggest contributions to the record revenue total. A 15% increase from September's revenue to an all-time high of $39.3 million was reported by Resorts, setting its second straight monthly record. Online casino revenue increased by 15.6% to $38.8 million, making up for the decline of 13.6% in online poker play.