Revenue at Entain Increased 22% in Q1 '23 Due to Growth at BetMGM
501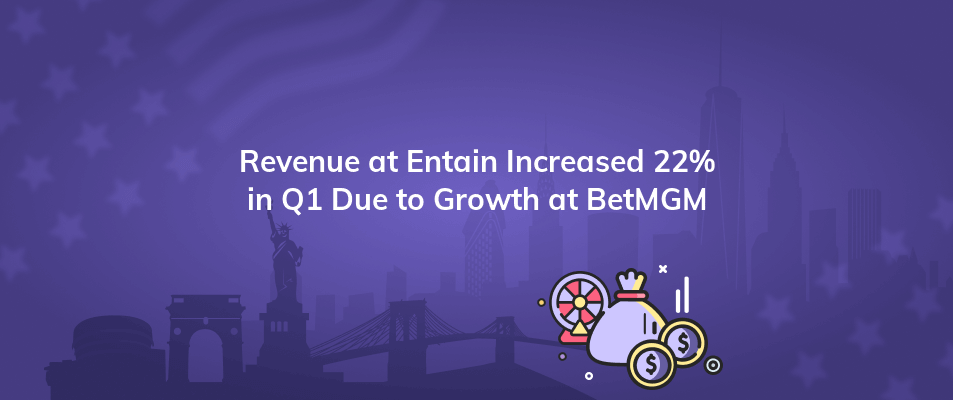 Entain stated in a trade update that net gaming revenue (NGR) was 22% higher YoY when taking into account its 50% ownership of the BetMGM company it runs in collaboration with MGM Resorts International in the U.S.
As expected, BetMGM's NGR increased by 94% to over $470 million in Q1 '23, or $1.80 billion to $2 billion in total revenue for the whole year.
Entain said that BetMGM has a 28% market share in both online gaming and sports betting in the state where the brand operates, thanks in part to the success of the Super Bowl and March Madness as well as substantial user growth throughout the quarter. BetMGM Online Casino is operates in several US states where online gambling is legal, including New Jersey, Pennsylvania, Michigan, and West Virginia.
According to Entain, BetMGM is still on target to produce positive earnings before interest, depreciation, tax, and amortization in the second half of the current year based on its performance so far.
Further Expansion
Without including the U.S., BetMGM's overall total online NGR increased by 16%, which Entain once more claimed was in line with forecasts and is an indicator of great progress.
iGaming NGR increased by 25% YoY, while NGR from online sportsbooks increased by $8 million thanks to a 3% increase in sports wagers. Entain also reported record numbers of active users in Q1, a 19% increase.
Regarding retail, NGR increased 14% from Q1 of 2022, with sports wagers increasing by 17%.
With ongoing underlying momentum throughout the company's global activities, 2023 is off to a solid start. According to Entain Chief Executive Jette Nygaard-Andersen, the company is succeeding both strategically and financially. A record number of active customers are using its products, and the company is capitalizing on growth prospects to further diversify and expand beyond regulated markets.
With a good quarter that featured the Super Bowl and March Madness, BetMGM continued to expand in the U.S. in accordance with predictions.