NJ Legislators are Planning a Meeting to Discuss the Smoking Ban at AC Casinos
569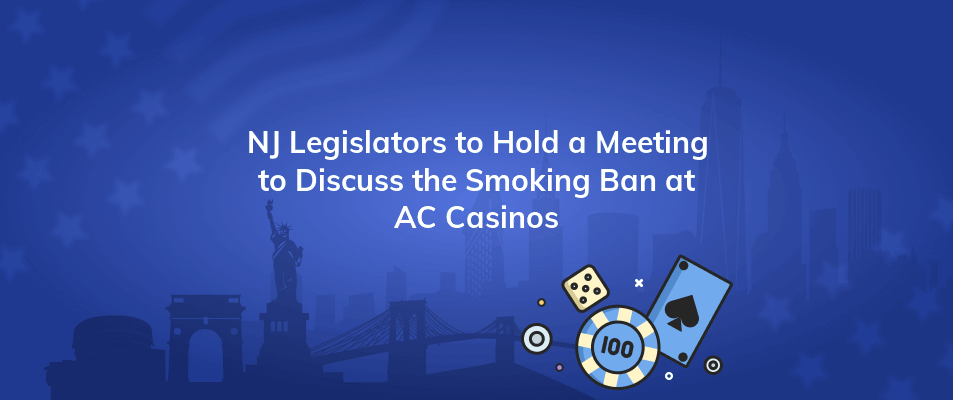 A new public hearing on the proposed smoking ban inside casinos in Atlantic City will be held by New Jersey lawmakers next week.
On March 9, at 10 AM, the Assembly Health and Assembly Tourism, Gambling, and the Arts committees will meet together. The legislative schedule indicates that Assembly bill A2151 will be discussed by the two committees. The measure would close the contentious loophole for smoking that exempts the casinos in Atlantic City from the 2006 NJ Smoke-Free Air Act.
The Senate measure S264, which was the focus of a public hearing in February, and the Assembly bill are identical.
Of the 80 members of the assembly, 54 support or cosponsor the related pieces of legislation, along with 25 state senators (out of 40). Legislation must receive a simple majority in both chambers to be approved. Governor Phil Murphy has declared that he will sign the bill into law.
Casinos in Atlantic City claim that a complete smoking ban will make them less attractive in the marketplace.
When the topic of banning smoking at gambling establishments was brought up last year at Trenton, the former president of the Casino Association of New Jersey stated that the main concern for New Jersey casinos is not that visitors will stay at home but rather that they will visit other establishments in Pennsylvania or Connecticut where smoking is permitted instead of coming to Atlantic City.